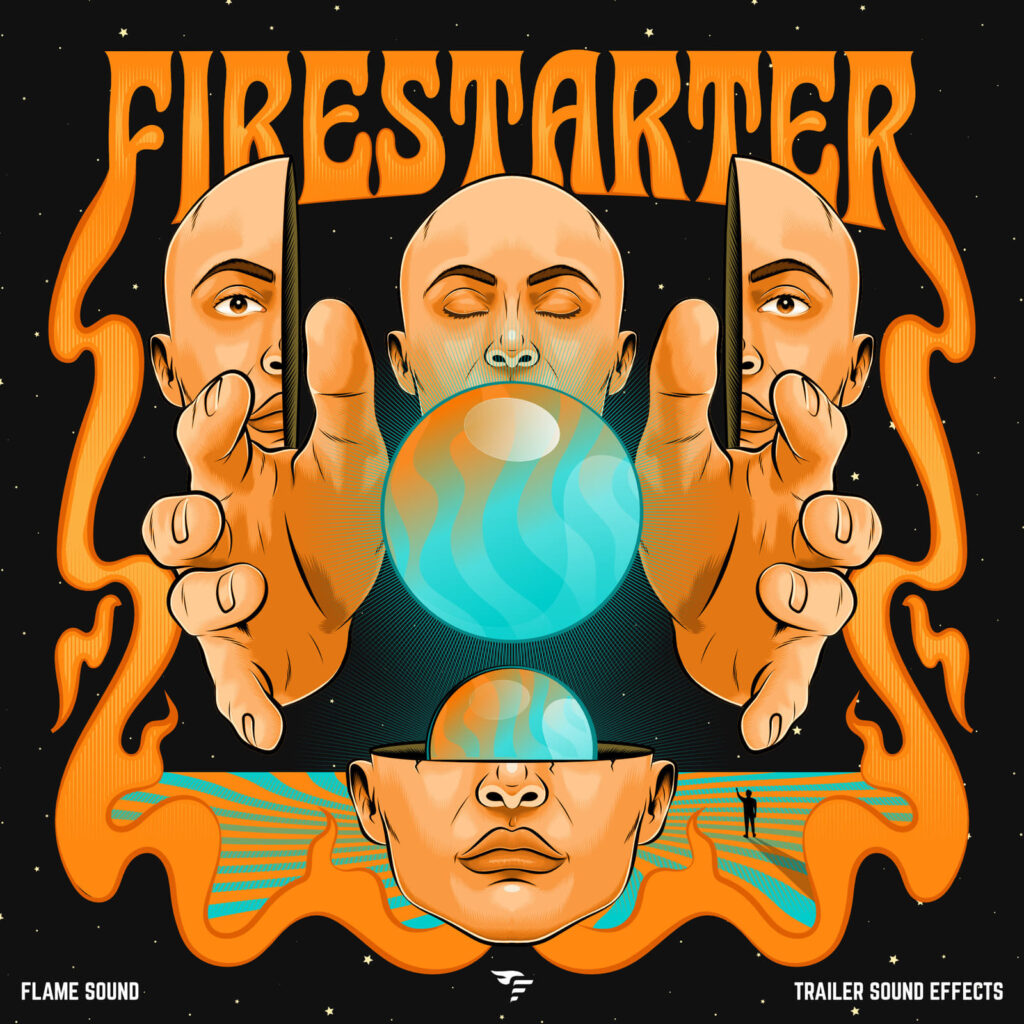 TRAILER SOUND EFFECTS FOR CREATORS.
No more boring audio. Add stunning, production-ready trailer SFX to your cinematic sound design toolkit.
"It's like you guys are the Santa Claus of the sound design world."
"Inferno SFX is perfect for quickly adding impact with a cinematic touch."
"A great library for composers and filmmakers in need of ready-made cinematic sounds."
" Ideal for exciting transitions in music production and for scoring film scenes."
Firestarter SFX is a curated collection of trailer sound effects for composers, editors, and producers.
Our sound design studio is like a mad scientist's lab. We use cutting-edge sound design techniques to create state-of-the-art SFX.
Our sound effects are professionally mastered so that you can instantly drag-and-drop them into your projects.
Compatible with all editing software, including Premiere Pro, After Effects, DaVinci Resolve, Final Cut Pro, and many more.
You can use our cinematic sound effects without copyright issues on YouTube and other content platforms.
We use an intuitive folder structure with descriptive filenames and labels to help you create faster.
You can download the sounds instantly and keep them forever. No subscriptions or hidden fees.
Firestarter SFX Complete comes with FREE add-ons, including 100 cinematic soundscapes from Heatwave.
FREE Cinematic SFX
Get 50 FREE sounds from our flagship Inferno and Firestarter sound libraries.
Firestarter is not just a sound library; it's a creative toolkit for cinematic sound design.
We handpicked some of our best trailer sound effects to create the ultimate SFX collection for use in trailers, videos, music production, and game development.
The included sound effects were carefully molded with hours of meticulous layering, editing, and fine-tuning. Each sound was manually crafted, fine-tuned, and mastered to be production-ready.
We take our craft seriously and want Flame Sound products to be the best part of your sound design toolbox.
Let's create something extraordinary together.
– Tomislav Zlatic, Lead Sound Designer
"Inferno SFX Deluxe is a carefully crafted, diverse library of designed SFX - including some fantastic-sounding hidden gems. Can't wait to put it to use in my next project!"
"What a treasure trove of high-quality captivating cinematic sound effects!"
"Inferno SFX by Flame Sound is an incredible debut that offers a wealth of resources right out of the box indispensable for scoring films, trailers, video games, or anything else needing cinematic audio effects."
"I used many cinematic soundpacks and Inferno SFX is one of the best. The sample quality and sound design are excellent. And I appreciate the updates with aditional sounds for Deluxe."